Up until recently, when I imagined Spain I only pictured sunshine, semi-arid rugged landscapes and crowded beaches. That's because the majority of tourists head straight to Barcelona and/or the Balaeric islands (i.e Ibiza, Majorca, Minorca) off the east coast, or the Costa del Sol in the south so most of the images we see of Spain are of Gaudi's unfinished masterpiece the Sagrada's Familia, and azure beaches with rocky backdrops. But Spain is actually more geographically diverse than that. In the north for example it has spectacular mountains, fabulous wine regions, and it's own impressive coastline.
Northern Spain is often overlooked by tourists, which is one of the main reasons to go there! It's less crowded!
It has a fairly mild climate most of the year (excluding the mountains in winter) but the best time to visit is still in the summer months when you can be more confident of sunny warm weather. You can get to most places by bus and/or train, but the best way to see the north is by car. During your tour through the Spanish countryside you can keep connected with the world, and family and friends back home 24/7 with an affordable internet service like www.alldayinternetspain.com.
The following is a list of some of the highlights of northern Spain.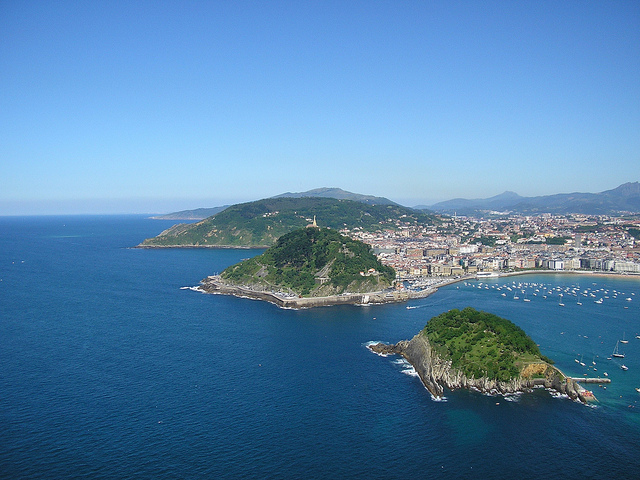 San Sebastian
Close to the border with France and on the Bay of Bisque, San Sebastian is a pretty seaside city that has become very popular as a foodie destination. It's local Basque cuisine is famous, as evidenced by many of the city's restaurants holding Michelin stars. San Sebastian's main physical feature is it's crescent shaped La Concha Beach which is great for swimming and surfing in the summer months. You can get great views of the beach and the city from Mount Urgull at the east end of La Concha. You can walk up it which takes less than one hour or ride the fanicular. San Sebastian has it's own International Film Festival, which has been going for 60+ years and is held in September each year. In 2016 San Sebastian will be one of two European cities to hold the title European City of Culture, which will no doubt draw it many valuable tourist
Santiago de Compostela
The Santiago de Compostela is a Unesco World Heritage City – the "old town" is famed for it's architecture from throughout antiquity, and for the thousands of Christian pilgrims that walk the Camino de Santiago (also known as St James Way) each year.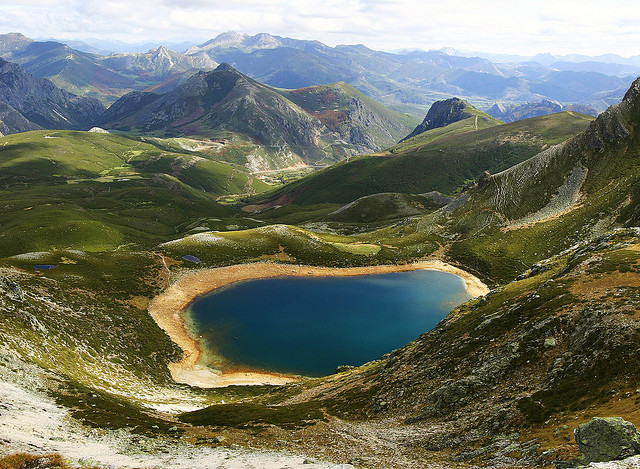 Picos de Europa
Picos de Europa was the first national park to be established in Spain and it spans the 3 provinces: Cantabria, Asturias and León. This spectacular national park is a very popular for hiking. There are longer and more technically difficult hikes, but most of them are short and of easy-medium difficulty. Most visitors choose a base from which to do day hikes. The best time to visit is in Spring and Autumn when it is not too hot.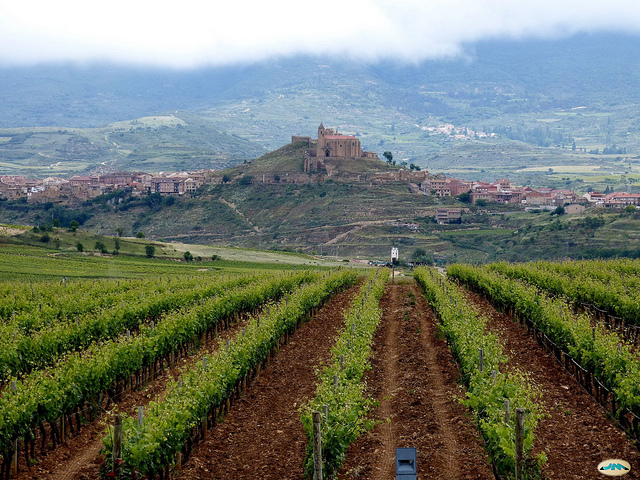 La Rioja wine region
La Rioja is a province of Spain famous for it's vineyards and wine making. Red wine produced in Rioja is aged in oak barrels, giving it a distinct flavour. There are many family owned wineries where you can enjoy wine tasting. Each year on June 29th a unique wine festival is held in the town of Haro. Following a procession through the town and a mass to give thanks, the crowd throws red wine over each other in a fun wine fight!
For something completely different you can see dinosaur footprints which have been uncovered near Enciso and Cornago! These areas have an excellent outdoor display, complete with life-size dinosaur models.
Photo Credits: nigel's europe and beyond, Luisangel and juantiagues under Creative Commons license.